7th Nov to 9th Nov 2019
When I was young I lived in a small coastal village on the mid-wales coast called Fairbourne. My mom still lives there. As it was my Mom who introduced us to motorhomes we thought we would go and visit. Round trip distance 220 miles according to google maps.
Thursday was a bit of a write-off weather wise – heavy rain for most of the day. But Friday was a brief exception – lovely clear blue skies. Just perfect for a walk on the miles of deserted beach.
Friday evening we had agreed to meet the rest of the family at a place called the George III Hotel at Penmaenpool. A lovely old place on the banks of the Mawddach estuary. It was great to see them all again and as with most of these get-togethers we were amongst the first to arrive and the last to leave. Good food and great company!!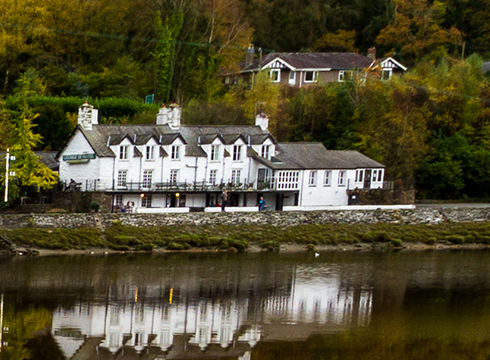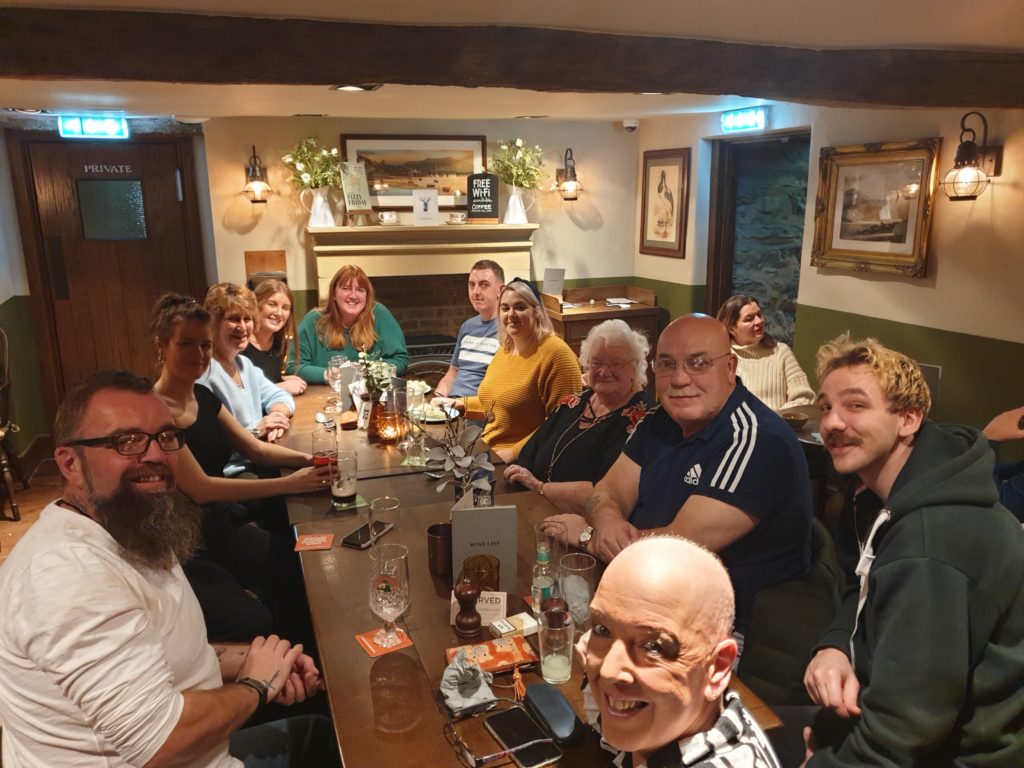 We needed to get back on Saturday as our daughter Rhona, had to get back to Uni, so we set off from Fairbourne at about 11:30am for the 2 and a half hour drive. That's when the fun really started. During the previuos evening it had snowed on the higher ground. The first snow of the year. Being rural Wales we had't heard a word about it on TV or radio before we set off. Very pretty, but I had't expected to be driving our new motorhome in 2 inches of fresh, slippy snow. Slowly but surely, with use of the traction control, we made progress, although we did pass a couple of other motorhome that got themselves temporarily stuck. I wasn't sure I would ever need the traction control button. How wrong can you be.
Niggles
As the first 1000 miles approaches there have been a small number of niggles appearing with the build of the Bailey Autograph. Here is the list so far:
The screws securing the plastic end-caps to the dinette table bracket dropped out. The self tapping screws were too small for the hole that had been drilled – I've replaced them.
The screw-head for the newly installed alarm sensor on the habitation door interferes with the door closure, making the door difficult to open and close. I've replaced with a flat head that doesn't impact the door closure.
Rear-light cluster wiring on the passenger side protruding from under the vehicle and dangling on the road – tied it back with tie-wrap.
Habitation door alarm wiring protruding from under the vehicle – tied it back with tie-wrap
Recall on the Peugoet Boxer cab – break pipe fixings – booked in with local Peugot dealer on Friday.